Why Mexican Riviera Maya Is Becoming a Retirement Paradise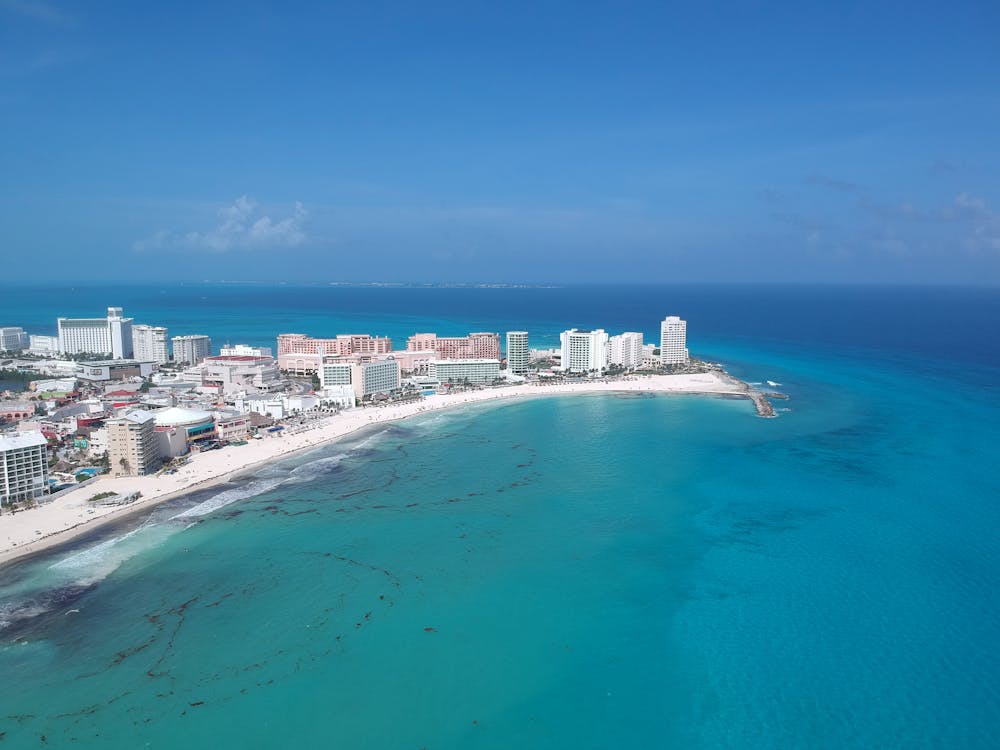 Mexico is one of the top retirement destinations for both Americans and Canadians due to its affordability, recreational activities, access to medical services and its low cost of living.
All of the above in addition to being purchase luxury properties at very attractive prices!
In 2020 there were at least 35,046 foreigners of retirement age and 4 out of 10 are between 60 and 69 years old, with 60% represented by Americans, 7% by Spaniards and 6.5% by Canadians.
In 2022 the number of Americans residing in Mexico increased to 69.9% over the 2020 figure.
So what is behind such huge success of the region?
The Riviera Maya as a Friendly Tourist & Expat Destination
Residency in Mexico for retirees comes with good incentives thanks to the INAPAM (Instituto Nacional de las Personas Adultas Mayores) Discount Program, a credential granted to adults over 60 years of age, which can be accessed by both nationals and foreigners with a residency permit.
INAPAM has 7 catalogs of services that offer discounts to seniors on food, legal advice, property tax, water, health, transportation, clothing and home, recreation and culture, ranging from 5% up to 50%.
For foreigners with temporary or permanent residence in the country, it is sufficient to present their migration forms (FM2 or FM3), letter of naturalization or valid passport to receive their INAPAM credential.
Currently in Mexico, and especially Riviera Maya, it's easy to notice the growth of expatriate communities. This allows the adaptation to be quite easy.
Riviera Maya, besides being a tourist area of high growth, makes it very easy to find local people who speak English.
With more than 120 kilometers of turquoise beaches, Riviera Maya is one of the most attractive tourist destinations in Mexico, with the second most important airport in the country in Cancun. 
The region offers a plethora of natural attractions, archaeological sites, theme parks, cenotes, subway rivers and its excellent climate during most of the year.
It is a relatively new development zone, with Cancun the one with the largest number of inhabitants, Playa del Carmen the one with medium development and Tulum one of the recently emerging municipalities within the zone. Such combination makes it a quiet, relaxed and safe environment not only for tourists and investors but also for those who are looking for a place of retirement in Mexico.
The Riviera Maya is the number 1 tourist destination in Mexico, receiving people from all over the world, which gives the destination a broader, more relaxed and sophisticated view of life, manifesting itself in its gastronomic and lifestyle variety.
What is the perfect place to retire?
All three destinations offer several attractive real estate opportunities but may suit different tastes.
Cancun
Compared to Tulum and Playa del Carmen, Cancun is the most consolidated destination within the Riviera Maya.
It has shopping malls focused on luxury goods, marinas and ports, offering you a more city life but without being as big as Mexico City or New York. 
Cancun has already defined its residential areas, however with the growth that the Riviera Maya has had nowadays, there are emerging investment areas that offer the opportunity to buy new properties at an excellent price.
Playa del Carmen
It is a multicultural destination already consolidated in comparison with Tulum, without becoming the city that Cancun is, but with a small town essence, which forms a community that makes many feel welcomed.
Its privileged location will allow you to be only 45 minutes from Cancun to the north or from Tulum to the south, as well as from Cozumel by ferry. 
Definitely the connectivity, first class services as well as its gourmet restaurants and nightlife make Playa del Carmen a perfect destination not only for tourists but also to live.
Playa del Carmen is an excellent option to live because of the proximity it gives you to have a property close to the beach to live for seasons either in apartment format or houses within residential that allow you to build multicultural communities with other residents, which makes it of great interest to many retirees.
Tulum
It is for those looking to be surrounded by nature and who want to disconnect from the overwhelming city life.
Tulum is a destination focused on wellness where you can find excellent dining options both vegetarian and vegan, options for yoga and an attractive range of alternative therapies at your fingertips.
Being an emerging destination, the distances are very short. You can take leisurely bike rides, shop at local businesses, have a more organic lifestyle and above all enjoy wonderful sunsets.
Tulum is currently one of the most famous destinations in the Riviera Maya, popular among digital nomads and those looking for an alternative lifestyle and stronger coexistence with nature.
The community of foreigners is growing every day, making it an excellent choice for retirement.
Being an emerging zone, it not only becomes an ideal place to spend a vacation but also to acquire real estate. Tulum properties offer excellent capital gain opportunities in the medium and short term, but can also generate income through vacation rentals.